"Eames furniture is built on the philosophy "what works is better than what looks good", and indeed function over form is the ethos of husband and wife team Charles and Ray Eames. Their unique furniture creations had their origins in the 1940's as innovative experiments in low-cost, functional, and organic design, which included the new technique of wood molding. Today, Eames furnishings are still in the vanguard of pragmatic and ergonomic offerings, reflecting a stripped-down mentality while also conforming to the human body in groundbreaking and still-popular ways."
Eames furniture helped kick-start my passion for design. I remember my Dad mentioning Eames and I took a peek at a few of their chairs and fell in love instantly. Their chairs are aesthetically pleasing (to me) but the emphasis on functionality is what shines through the most. Although expensive, these timeless classics are worth it.
The things I'd do for an Eames Rocker are pretty outrageous. Here is some eye candy for you.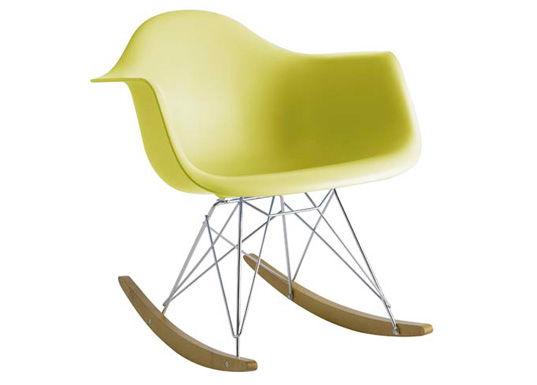 Want so bad.